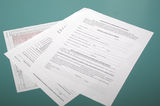 Private Practice Information and Guidelines
This same form is e-mailed to new patients when they initially register through the Patient Portal.  However, you're welcome to review it if you want to learn more about my practice policies before initiating contact.  
To be used when you want to provide me with permission to communicate with an outside party regarding your treatment.  It can also be used to obtain information from outside providers (current or previous treatment records).  Feel free to print and use this form as needed.
Sometimes when my schedule is full, I'm not able to schedule appointments for new patients.  If you've spoken with me and learned this is the case and you are interested in waiting for an available appointment, please complete and return the form to me.  The content of the form will help me to assess your needs in relation to future treatment.  Once received, I'll get back to you for further planning.
Bipolar Support Group Interest Form
To be completed if/when you we are meeting for a group screening appointment where we are discussing your potential participation in one of the bipolar support groups.  The form should not be completed if I already know you by virtue of your having previously been in treatment with me.
Expectations: Support Group Participation – Professionals
Expectations … University Student Support Group
This form should be completed if a decision has already been reached regarding your participation in a bipolar support group and you are planning to attend group for the first time.  There are two different forms each coinciding the two groups in m practice: 1) Support Group for Professionals Diagnosed with Bipolar Disorder and 2) Support Group for University Students Diagnosed with Bipolar Disorder.
Pre-Interview Bipolar Disorder Questionnaire
Sometimes when meeting with a new patient who is being seen specifically for bipolar disorder-related concerns, I like to gather comprehensive information through an in-depth questionnaire.  Before you spend time on the questionnaire, you should speak with me to determine if it is necessary.